Do's and Don'ts When Dealing with Car Dealers
February 24, 2017
No Comments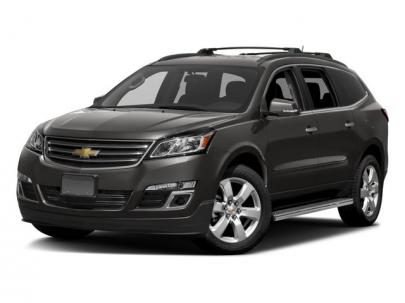 Buying a replacement for your Ford isn't an easy task. But here a few tips to make sure your car buying experience stays on track:
Don't rely on the dealer
There are plenty of trustworthy Ford dealers out there. You'll just need to find them. However, they aren't car experts. So don't rely on them to provide you with the information you need, Road and Track says. Also, for many dealers, the point is to make a sale. So they might just tell you enough to lure you in, keeping mum on the car's problems and trouble spots.
Do your research
Never walk into a dealership without any idea of what you need and want. If you already have your mind set on a make and model, then all the better. Then read up on as much as you can about that car. That way, when you head on over to the dealership, you'll have an idea of what you need to look out for.
Don't be too friendly
Dealers, no matter how friendly or accommodating they are, won't have your best interests at heart. So don't put your guard down, thinking the dealer won't be out to swindle you. Stay on your toes. There's nothing wrong with being friendly but don't take your eyes off the ball or you could end up getting the lousy end of the deal.
Do a visual check
Don't ever skip a visual inspection. Even if the car's history reports are clean, some previous owners might not report a few things. If you don't want to deal with wreck-related problems in the future, always do a visual check before you go for a sale.
Haggle
If there's a no-haggle pricing, then walk away. Find Ford dealers who provide you with haggle room. You have a much better chance of getting a better deal.
So good luck on your shopping. Hopefully, these tips will come in handy for you.